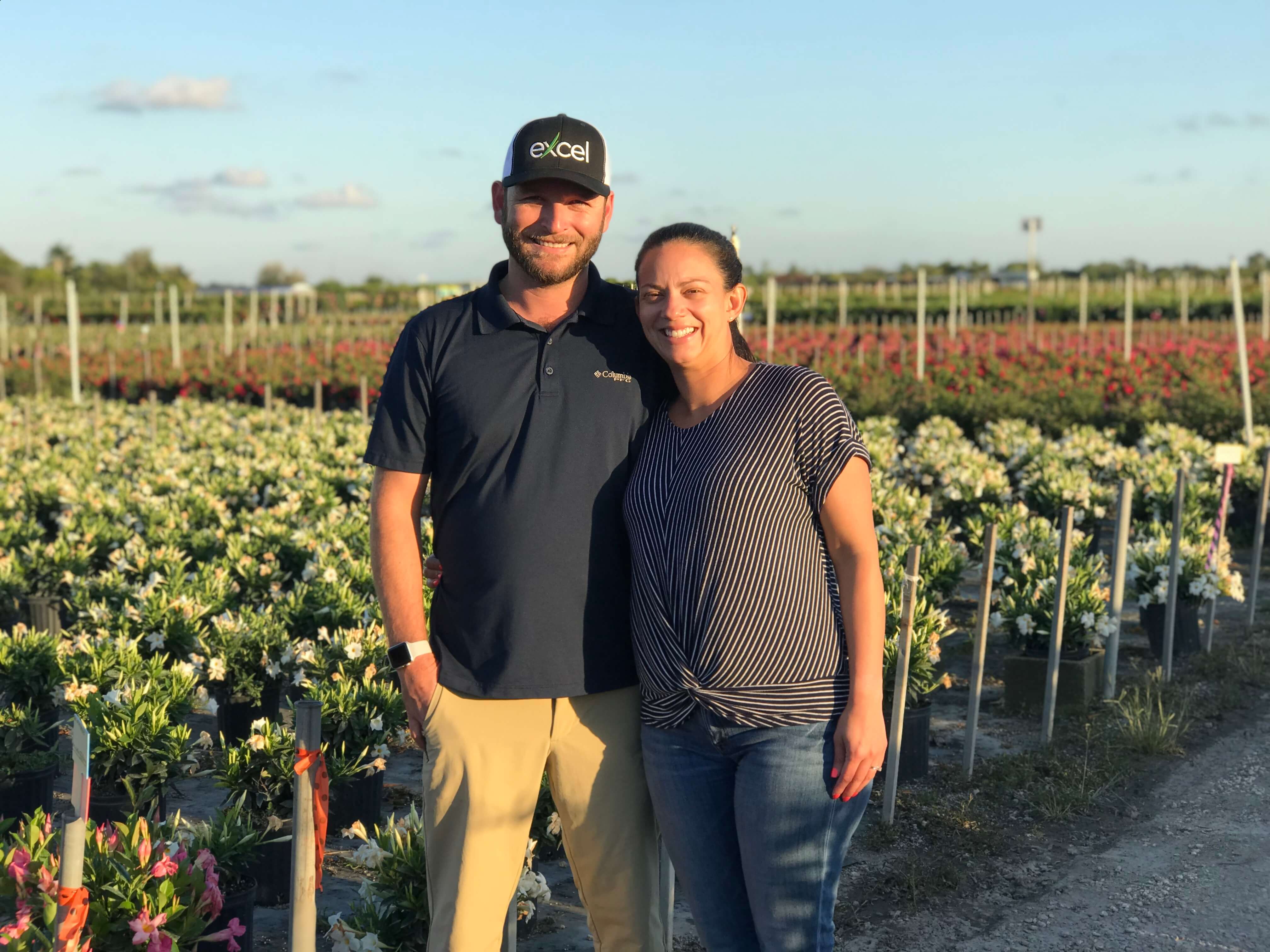 Excel Farms Inc, established in 1991, is a 200 acre facility dedicated to the reinnovation, and production of the highest quality tropical patio accent plants. We are a family run business with the next generation bringing new ideas and excitement to the organization. Our product is available from coast to coast across the United States, and we are also certified to ship product to Canada and Puerto Rico. Excel Farms remains committed to providing high quality innovative new products and excellent customer service. Excel Farms currently offers an extremely diverse spring product line, a growing fall foliage offering, and an extensive collection of topiaries year round. Stop by our facility any time for a visit, and let us know what we can do for you.
Since 1991, our philosophy has been "As a family run business, our mission is to be recognized by our valued customers for having the highest quality product and most personal service available."